A Partner Dedicated to Accelerating Your Business
About FocalPoint Holdings
We are a privately held investment and management firm specializing in healthcare and technology companies. As an experienced partner to outstanding management teams, we help build durable companies with sustainable value. With our team's depth of knowledge in multiple industries, FocalPoint is the perfect partner for entrepreneurs and business executives looking to grow their business.
Medical or Dental Practice?
‍Find out how FocalPoint can help you.
contact us
Our Divisions
Promptly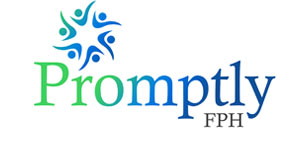 A complete, contactless check-in solution for your practice. Promptly offers a patient-friendly UI whether using the in-office Kiosk, web-based version or innovative mobile app. Significantly increase efficiency when it comes to collecting patient payments, insurance/demographic information, insurance eligibility, intake forms, sending statements, and more. With geolocation capabilities, automated online scheduling, and a full reminder and recall system built-in, Promptly is your medical practice's all-encompassing patient engagement suite. Find out more at promptlycheckin.com
FocalPoint Advisors

Through comprehensive analysis of practice workflows, nationwide best practices, utilization data and reimbursement rates, FocalPoint Advisors can develop unique efficiency improvement strategies for your practice that will enhance patient care and generate additional revenue.
MDProspects

MDprospects provides medical CRM and lead management software for 100's of organizations throughout the country focused on building a strong cash-based business within their medical practice. Maximize ROI and conversion rates with marketing automation!
MDIdentity

MDIdentity offers you the ability to manage your reputation instantly. Easily gain new reviews and testimonials, quickly respond to negative criticism and showcase your positive story on your own website or anywhere you wish. MDIdentity assists you in your ongoing review and reputation management efforts.
Group Purchasing Organization

Using FocalPoint's strategic vendor contract sourcing and collective bargaining, your medical practice can reduce the supply and service acquisition costs through a combination of lower prices, reduced carrying costs, and payment term discounts.
MCCS Legal Collections
MCCS is a fully-licensed collection agency specializing in healthcare collections with an emphasis on patient medical debt. MCCS is compliant with all regulatory requirements such as HIPAA, FDCPA, HITECH, PCI and other applicable state/federal regulations. See how MCCS can help you retrieve revenue that would otherwise be lost
WORKING WITH FOCALPOINT
Whether you are running a medical practice, a healthcare technology company, or an organization that delivers services to help improve the healthcare landscape; FocalPoint Holdings is the perfect partner. The goal of our team is to grow our companies, partners, and customers to their full potential. FocalPoint Holdings brings extensive experience and resources to help management teams assess and capitalize on business opportunities. Our success is built on a highly rigorous approach utilizing deep industry/company insights and a significant investment in the resources and expertise to drive strategic and operational transformation.
LEARN MORE
Press Releases
May 17, 2022 - Promptly Patient Experience Suite joins Allscripts App Expo to make its innovative automation tools and enhanced experience touchpoints available for Allscripts EHR users
read More
March 24, 2022 - Compulink Partners with Promptly to Provide Cutting-edge Patient Engagement
read More
January 14, 2020 - FocalPoint Advisors Adds Organizational Change Management Services With the Addition of Craig N. Piso, Ph.D.
read More
December 10, 2019 - FocalPoint Holdings Partners with GreenSky Patient Solutions® to Enable 8,000 Ophthalmology Providers to Provide Patient Financing
read More
November 21, 2019 - Dry Eye University Selects FocalPoint Holdings as its Official Consulting and Management Partner
read More