Promptly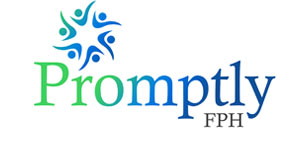 A complete, contactless check-in solution for your practice. Promptly offers a patient-friendly UI whether using the in-office Kiosk, web-based version or innovative mobile app. Significantly increase efficiency when it comes to collecting patient payments, insurance/demographic information, insurance eligibility, intake forms, sending statements, and more. With geolocation capabilities, automated online scheduling, and a full reminder and recall system built-in, Promptly is your medical practice's all-encompassing patient engagement suite. Find out more at promptlycheckin.com
FocalPoint Advisors

Through comprehensive analysis of practice workflows, nationwide best practices, utilization data and reimbursement rates, FocalPoint Advisors can develop unique efficiency improvement strategies for your practice that will enhance patient care and generate additional revenue.
Merchant Advocate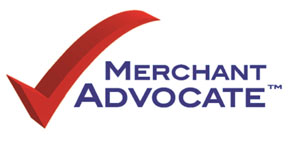 The credit card processing industry is deliberately confusing for most merchants as it involves many different players that make it a complex industry to understand.Merchant Advocate is an expert in deciphering the landscape, educating clients and exposing hidden fees. As a trusted source in merchant services, Merchant Advocate provides fairness and transparency in the unregulated credit card processing industry allowing merchants to save money without having to switch processors.
Glacial Multimedia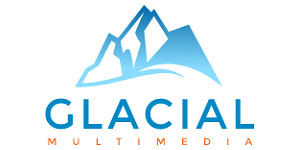 Glacial Multimedia is a medical marketing agency specialized in medical website design, search engine optimization, internet marketing, social media and internet marketing strategy. Glacial Multimedia uses cutting-edge technology and creativity to bridge the gaps between medical brands and their customers.
MDProspects

MDprospects provides medical CRM and lead management software for 100's of organizations throughout the country focused on building a strong cash-based business within their medical practice. Maximize ROI and conversion rates with marketing automation!
MDIdentity

MDIdentity offers you the ability to manage your reputation instantly. Easily gain new reviews and testimonials, quickly respond to negative criticism and showcase your positive story on your own website or anywhere you wish. MDIdentity assists you in your ongoing review and reputation management efforts.
Ophthalmic AR Specialists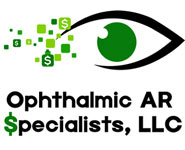 Founded by an Ophthalmic Practice Administrator & Coding Specialist with over 20 years Ophthalmic Practice Management Experience, Ophthalmic AR Specialists can provide your medial practice with Full Revenue Cycle Management, Coding Expertise, Credentialing/Contracting, and MIPS Compliance. Staffed by AAPC, OCS, OCS-R and NCCT certified coder/biller, their team of highly-skilled healthcare billing professionals will protect the most important aspect of your business.
Group Purchasing Organization

Using FocalPoint's strategic vendor contract sourcing and collective bargaining, your medical practice can reduce the supply and service acquisition costs through a combination of lower prices, reduced carrying costs, and payment term discounts.
Greensky Patient Solutions

Whether your revenue is derived primarily from elective care or insurance reimbursement, a properly designed financing solution can enhance revenues by providing more patients with affordable access to quality care. Based on your specialty and your customized financing options, Greensky will enhance your patient experience and your bottomline.
MCCS Legal Collections
MCCS is a fully-licensed collection agency specializing in healthcare collections with an emphasis on patient medical debt. MCCS is compliant with all regulatory requirements such as HIPAA, FDCPA, HITECH, PCI and other applicable state/federal regulations. See how MCCS can help you retrieve revenue that would otherwise be lost